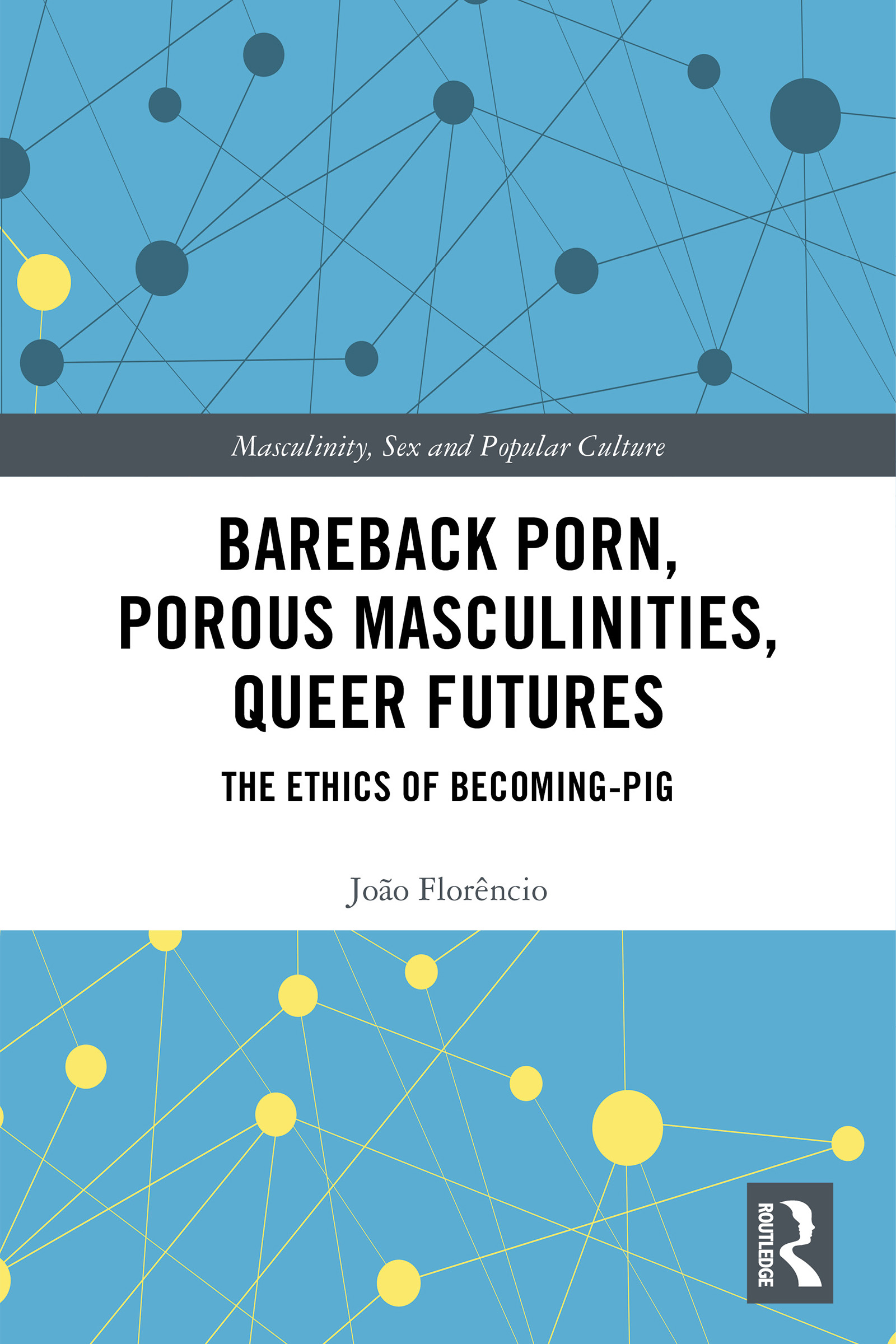 Bareback Porn, Porous Masculinities, Queer Futures: The Ethics of Becoming-Pig (Routledge, 2020) analyses contemporary gay "pig" masculinities, which have emerged alongside antiretroviral therapies, online porn, and new sexualised patterns of recreational drug use, examining how they trouble modern European understandings of the male body, their ethics, and their political underpinnings.
This is the first book to reflect on an increasingly visible new form of sexualised gay masculinity, and the first monograph to move debates on condomless sex amongst gay men beyond discourses of HIV and/or AIDS. It contributes to existing critical histories of sexuality, pornography and other sex media at a crucial juncture in the history of gay male sex cultures and the HIV epidemic. The book draws from fieldwork, interviews, archival research, visual analysis, philosophy, queer theory, and cultural studies, using empirical, critical, and speculative methodologies to better think gay "pig" masculinities across their material, affective, ethical and political dimensions, in a future-oriented, politically-inflected, reflection on what queer bodies may become.
Spanning historical context to empirical and theoretical study, Bareback Porn, Porous Masculinities, Queer Futures will be of key interest to academics and students in sexuality studies, film, media, visual culture, cultural studies, and porn studies concerned with masculinities, sex and sexualities and their circulation across an array of media.
The full book is available for purchase through Routledge, with individual chapters also available via Taylor & Francis eBooks.
Reviews
In his study of the abject use to which bodies are joyously put by gay male sex pigs, João Florêncio extends the future-oriented strand of queer theory in new directions and toward "unknown islands" of "unforeseen pleasures," by suggesting that such horizons of queer masculine self-invention and solidarity might be located no place other than right there in the trough.
John Paul Ricco, author of The Logic of the Lure; and The Decision Between Us(both University of Chicago Press), and Professor of Queer Theory, Art History, and Comparative Literature at the University of Toronto.
Instead of investing in the over-codifications that were made in the bareback studies, in which these seminal exchanges are taken as kinship relations, Florêncio takes a more interesting and productive path in which he perceives a certain gift relation in the exchanges and pig interactions. For the author, in the pig universe, 'communitas is fundamentally about owing something to the other, about an unconditional duty of giving' (p. 141), closer to the Maussian idea, therefore, of a sacrifice that generates an exchange.
Victor Hugo de Souza Barreto, NORMA: International Journal for Masculinities Studies, 2021. DOI: 10.1080/18902138.2021.1890508